Sun Dried Tomato and Manchego Flatbread
10 MIN. PREP TIME
8-10 MIN. COOK TIME
2 SERVINGS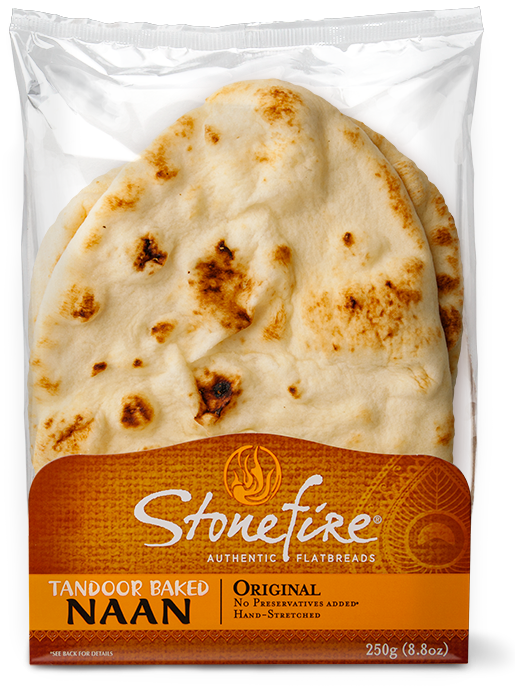 WHAT YOU NEED
1 pkg Stonefire Authentic Tandoori Naan
1 cup semi dried tomatoes, chopped
½ cup shredded Manchego cheese
1 Tbsp chopped Fresh Basil
1 clove garlic, finely chopped
2 tbsp olive oil
DIRECTIONS
ADD the sun dried tomatoes, fresh basil, garlic and olive oil to a medium sized bowl, gently mix the ingredients together.
SPREAD the topping over the bottom side of the Naan (bubbly side down) and top with the shredded Manchego cheese.
BAKE in a preheated 400 °F oven for 8-10 minutes or until warm.
CUT into appetizer sized pieces and serve.